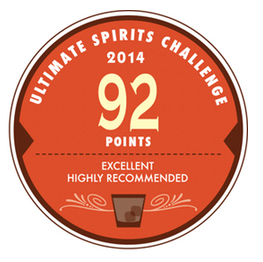 Ultimate Spirits Challenge 2014 - 92 points
"Excellent, Highly Recommended"
A rare union of Natural Caribbean Rums from the Islands of Jamaica, Barbados and Guyana married with Indian Pot Still sugar cane Rum.
TASTING NOTES:
COLOUR: Golden brown sugar.
NOSE: Vanilla, citrus, spice and honey.
PALATE: Viscous, caramel and vanilla give way to hints of spice.
FINISH: Long, rich great combination of sweetness and spice.
DISTILLERY:
Amrut Distillery is family owned and operated in Banglore, India, where it was established in 1948.
Amrut buys bourbon barrels from Heaven Hill, Buffalo Trace and Jack Daniels.